Juggling
Here's a rather groovy picture of yours truly in imminent danger from falling clubs.
I'm the one in the middle, Little Paul is the one on the right. The chap on the left is Ifor (aka Rofi), whose quite remarkable website is here.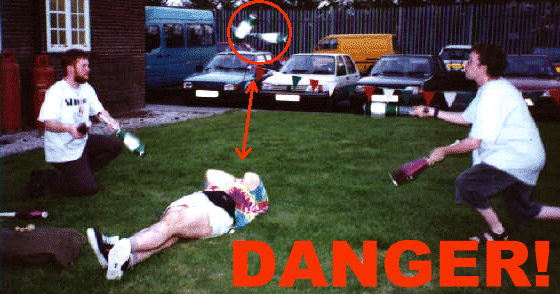 Thanks to Simon Greenway for the picture (and annotation).
Check out his cool site: Idiots On Unicycles Homepage.
Want to be here? Send me your pictures.