Today is the first day of Wimbledon, so I decided to honour that and paint a picture of Andy Murray.  The medium was acrylic paints: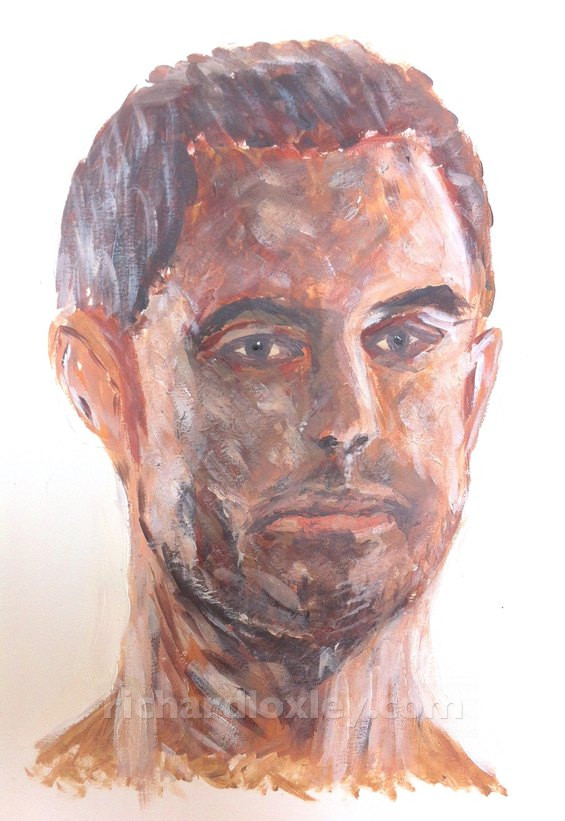 I'm very pleased with that.  Will said he thought it was my best work yet :-)
This was what I was working from (the front cover of the Radio Times).  Note the scrap-paper colour chart I was using to check my colour mixes close up against the work.