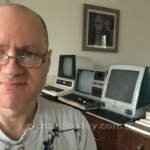 So April comes to a close, and with it the April 2018 Retro Challenge.
I've spent the month of so buried in these Osborne 1 computers, and have achieved a great deal in restoring them to their former glory.
All the details are in the last 17 blog posts, but I've also made a 36 min video summarising everything I did (along with a slightly closer look at the computers and some demos).
read more