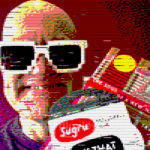 The Retro Challenge is a one-month long excuse to do cool stuff with old computers and blog about it (vaguely wrapped up as a competition).
Last year I created the RetroMatic 2000 as my entry.
This year I have more modest aims. I have acquired a number of additional vintage computers over the last year, and have been nursing them back into life. The one that has eluded me so far though, is the Osborne 1.
read more