I had to be a bit secretive about this week's piece, and delay blogging about it, as it was to be a present for my mum's 75th birthday.
My aim was to do a pencil sketch of my nephew Thomas based on this photo I took last year (aged 9):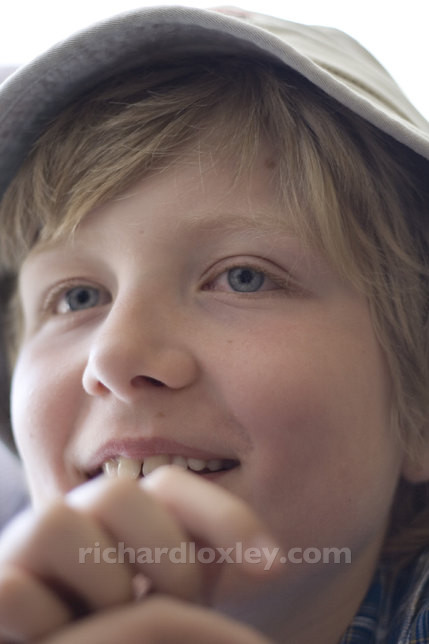 After the 2 hour class I'd got a reasonable result, but wasn't quite happy with it.  Will suggested some changes, which sadly meant rubbing out one eye and starting again, and as last week re-doing the teeth but it was worthwhile.  I also paid a lot more attention to the shading.
Before the edits:
After a further 2 hours the finished piece in its frame: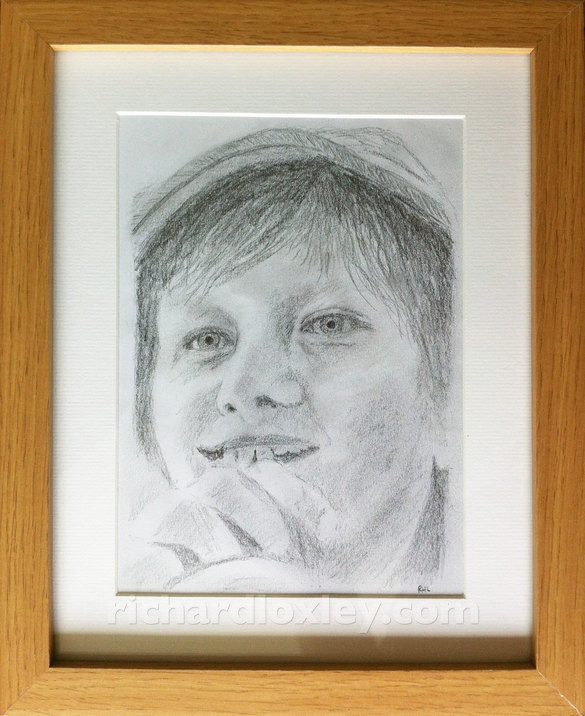 I'm happy with that.  I think my mum was too.